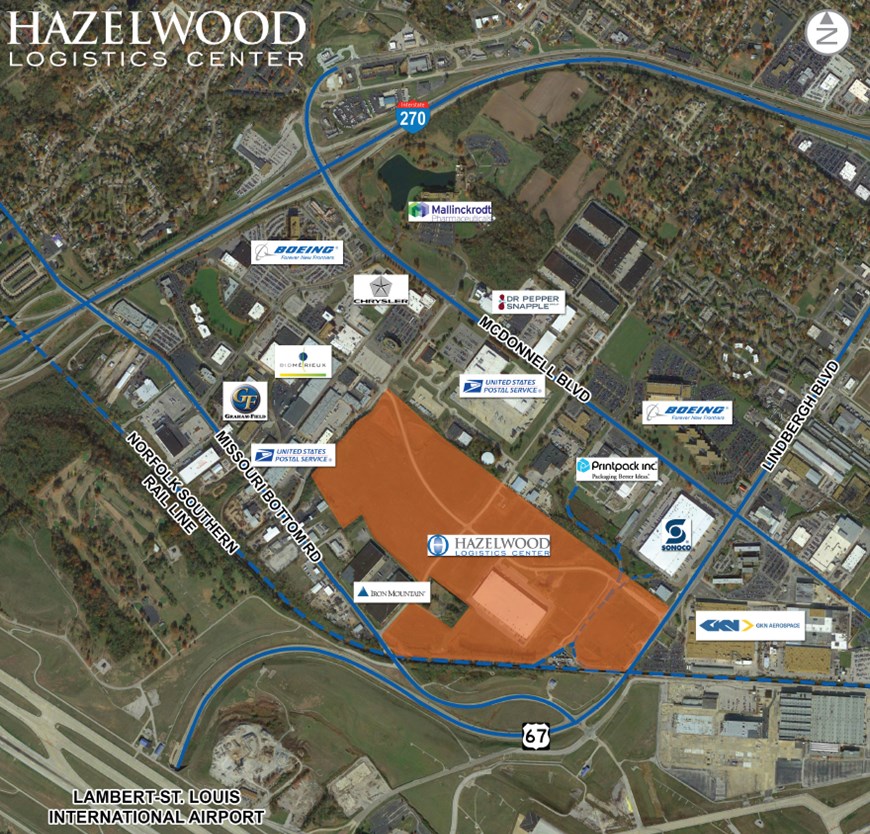 This story was originally published in the St. Louis Business Journal on August 7, 2018.
---
Steph Kukuljan | St. Louis Business Journal
---
"The Hazelwood Logistics Center is now fully occupied after finding tenants for its remaining two buildings.
Tampa-based Chadwell Supply, a maintenance supplier, and trucking company Land Air Express signed leases for 90,000 square feet at buildings seven and eight, which are slated to be delivered this month, officials said.
They'll join fellow tenants Amazon, ODW Logistics, Quiet Logistics and Bunzl.
City officials and representatives with brokerage firm JLL and developer Kansas City-based NorthPoint Development hailed the signing of the final two tenants as a major win as the project faced years of delay under previous owner Paul McKee. NorthPoint acquired the property in 2015 when it took over a $31 million judgment against McKee and the logistics center…"
Read More