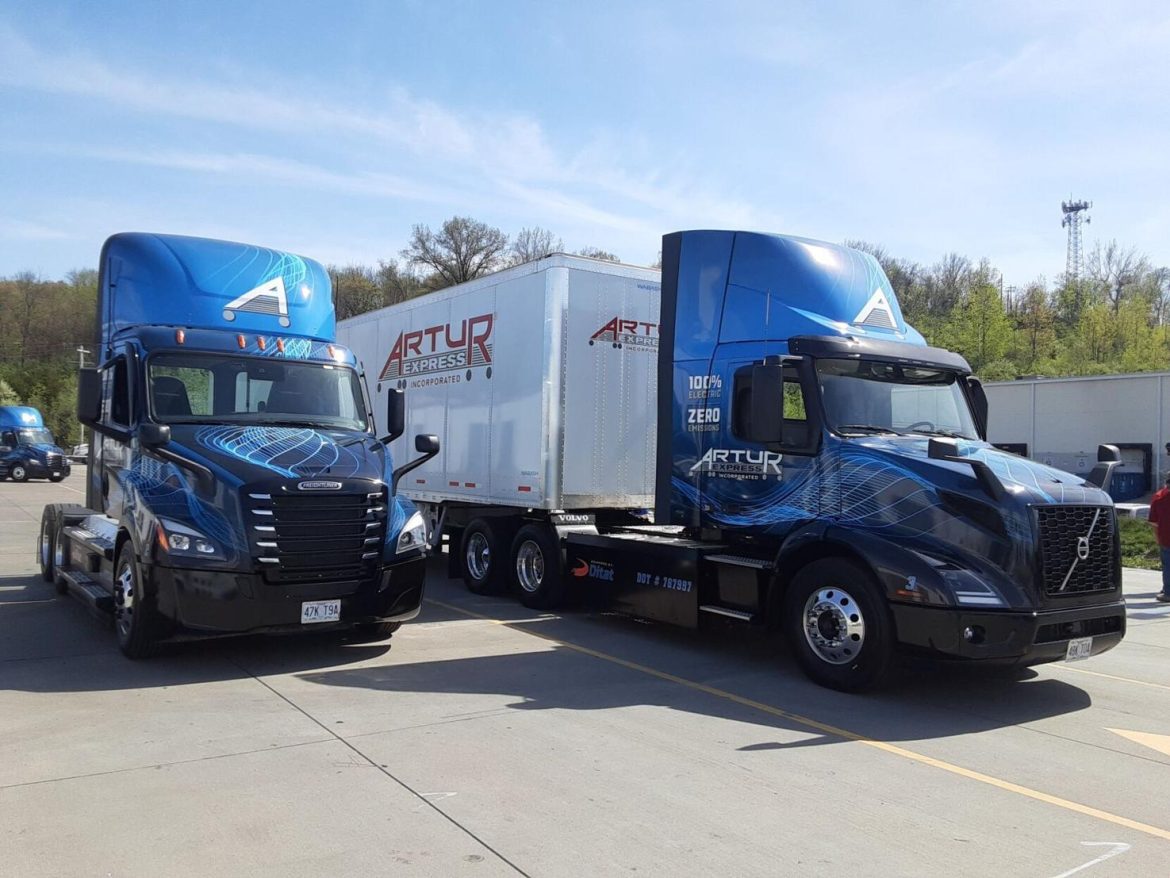 This article originally ran in St. Louis Post Dispatch on April 14, 2023. 
Electric vehicles are here for the long haul — even if they're not yet cut out for the demands of long-haul trucking.
But despite limitations with driving range, a Hazelwood-based company just bought three electric semi-trucks in what it says is a pioneering move in the region's industry.
Artur Express leaders said at a news conference Thursday that they not only aim to "embrace the future of freight, but to lead it." They also want to help to eliminate carbon emissions from trucking, according to Kristi Randall, a company vice president.
Read More