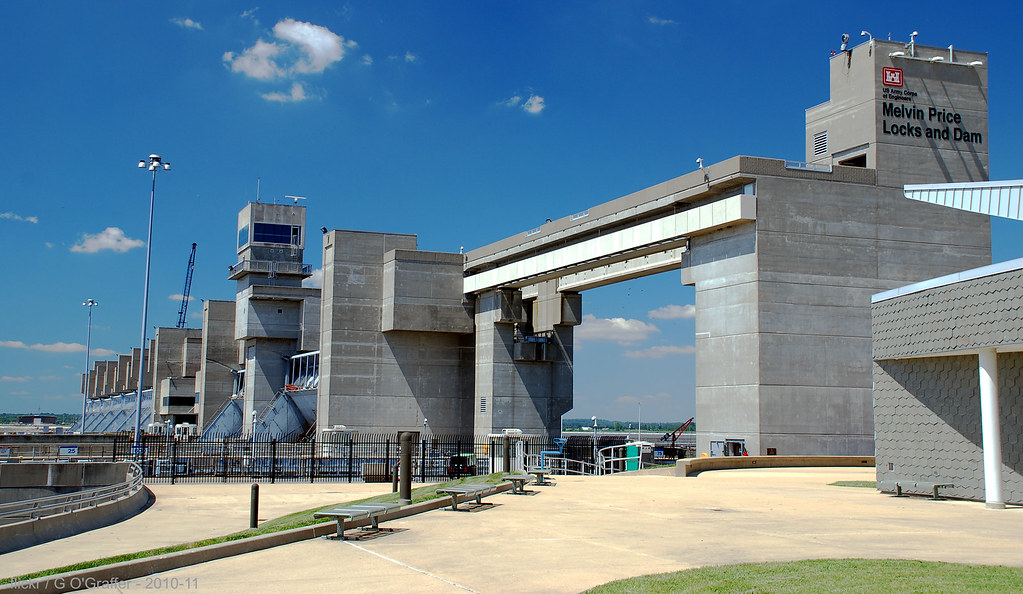 This article originally ran in The Waterways Journal Weekly on April 7, 2023. 
The main lock chamber of Mel Price Locks and Dam, Upper Mississippi River Mile 200.8, reopened March 31 after a 90-day planned closure to allow contractors to demolish and replace an overlook building. The work was Phase II of a three-phase plan to replace the main chamber's lift gates. Phase III, the replacement of the lift gates, will take place in the winter of 2025 and will require another closure.
The first vessel through was the mv. Robert B, operated by Ingram Barge Company. There were 15 vessels in the queue, according to Andy Schimpf, operations manager at the St. Louis Engineer District, although during the closure the queue reached into the upper 30s.
Phase I of the project, a $7.7 million contract, was awarded to G&G Steel of Russellville, Ala., which has been fabricating the lift gates off-site. Schimpf said they should be completed by summer of this year.
Read More