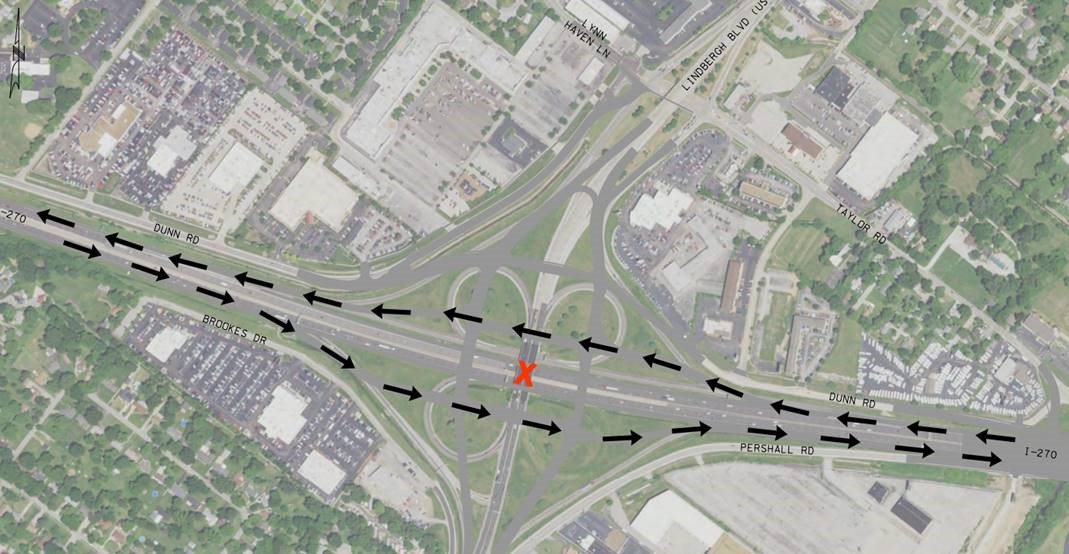 The I-270 North Project has an upcoming weekend Interstate 270 closure in North County, St. Louis.
Location: I-270 Eastbound and Westbound will be closed near Lindbergh Blvd.
Duration: Starting on Friday, August 19 at 9 p.m. the interstate will close to both eastbound and westbound traffic. Crews will have the interstate back open each direction by Monday, August 22 at 5 a.m.
*Major Delays are expected on Saturday (August 20) and Sunday (August 21) between 9 a.m. and 9 p.m. Drivers are encouraged to use alternate routes throughout the weekend.*
Weekend Detour: Traffic will be detoured utilizing the ramps around the bridge demo activities. A basic map of the detour for Interstate travel is provided above. Traffic northbound and southbound on Lindbergh will have normal movements, however traffic engineers will be adjusting signal timing for the weekend.