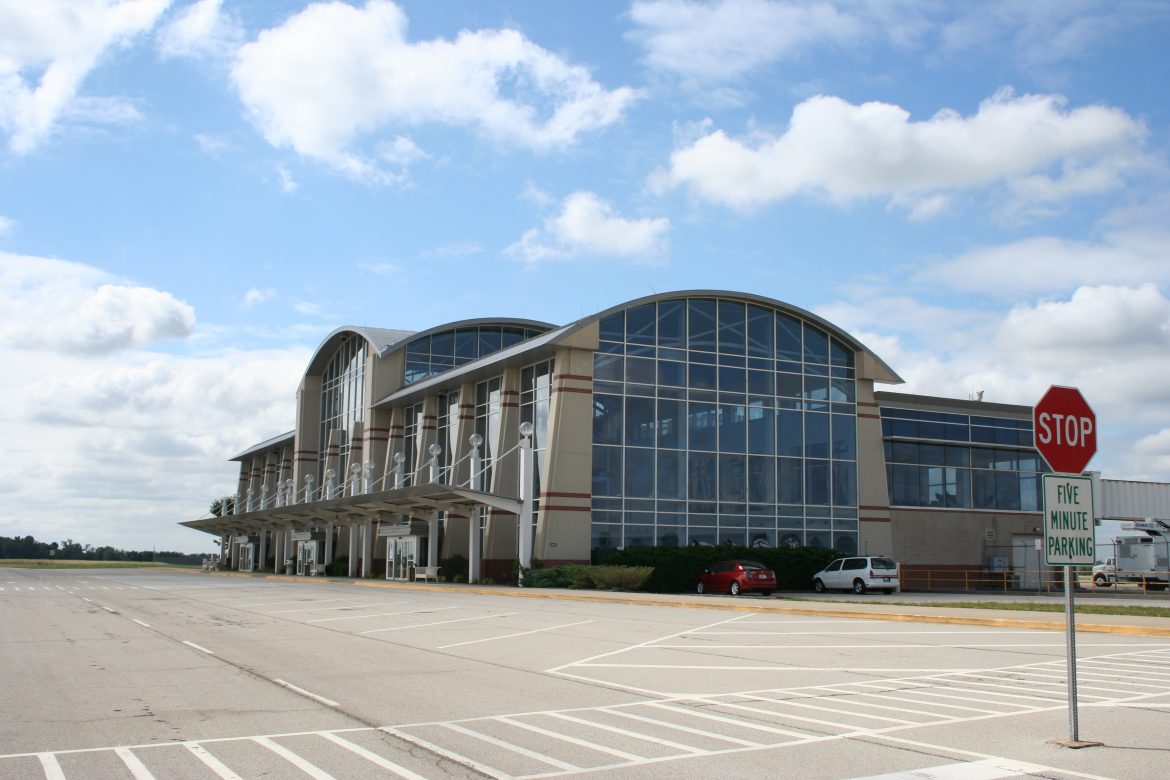 Click below for the full interview between Mary Lamie and Bryan Johnson.
In early April, Bryan Johnson took the reins at MidAmerica St. Louis Airport, succeeding Tim Cantwell who retired after serving 17 years as director of the Mascoutah, Illinois-based Airport. Johnson landed in the role as director poised to continue leading the charge to strengthen the airport and grow its passenger and cargo operations, but his tenure began at an unprecedented time in the aviation industry.
Prior to COVID-19, the record-setting pace of passengers flying through MidAmerica Airport, with 15-20% growth year after year, was a key factor in attracting Johnson to the job. He also was impressed by the airport's overall economic impact, not only on southern Illinois but the entire metro St. Louis area, something that takes on added significance given that MidAmerica is a Joint-Use Airport partnered with Scott Air Force Base (AFB) and collectively, their economic impact exceeds $3 billion. With a diverse professional background in the aviation industry – 25 years in airports and another five in various other aspects of aviation – Johnson intends to leverage his career experience to take MidAmerica Airport to the next level. But he acknowledges the timing of his arrival as the COVID-19 pandemic was unfolding resulted in unique challenges.
"We're now four months into this COVID-19 event, and it's really had a substantial impact on both our professional and personal lives," said Johnson. Yet he believes MidAmerica Airport may be better positioned than some other airports to rebound. "We're a leisure market airport, which means we serve our air carrier, Allegiant Airlines, which is considered an ultra-low cost carrier," Johnson said. "Therefore, as we enter this vacation season, we're seeing some incremental return of the market. While we're cautiously optimistic, we're also wondering what the future will be like as we work towards the fall and winter."
Under Bryan's leadership, MidAmerica Airport has implemented various protective measures to help prevent the spread of COVID-19 as demand for air travel returns, including requiring all passengers, visitors and employees to wear face coverings in the terminal, and introducing a higher standard of cleanliness and an increased frequency of cleanings of high-touch points throughout the airport. New hand sanitizing stations also have been installed, as have floor markings designating 6-foot spacing to facilitate social distancing.
In terms of its joint-use status, Bryan believes the unique partnership with Scott AFB presents a lot of added value, with much of the base's activity rolling over to MidAmerica's airfield when needed, and vice versa. As an example, Scott AFB is currently using the airport's civilian runway for military flying missions as the military runway is temporarily closed for renovation, and this accommodation means the various flying wings at Scott AFB do not have to deploy to another base. MidAmerica also will be working with Scott AFB as the extension of MetroLink from the Shiloh-Scott MetroLink station to MidAmerica moves forward.
That light rail extension will serve not only passengers, but also the various tenants on the airport's property, including Illinois State Police, Boeing's St. Clair County operations, North Bay Produce and more.  With open area for both aviation and non-aviation purposes, Johnson sees potential for increased economic development at and around the airport in the years to come.
"The vision for MidAmerica Airport is really to take the success that was laid down here over the last 20 years or so and accelerate that," said Johnson. "With COVID we've had to pull back some of our expectations and maybe some of where we want to be at certain points in time but, generally speaking, we really aren't missing a heartbeat."
In her capacity as head of the St. Louis Regional Freightway, Mary Lamie is excited to collaborate with Johnson in his new airport role and as a member of the Freightway's Freight Development Committee.
"MidAmerica Airport is a vital part of the region's aviation sector and overall freight system, and we appreciate the airport's role with air cargo and commercial aviation, the diversity of tenants at the airport and the potential opportunities for continued development," Lamie said.