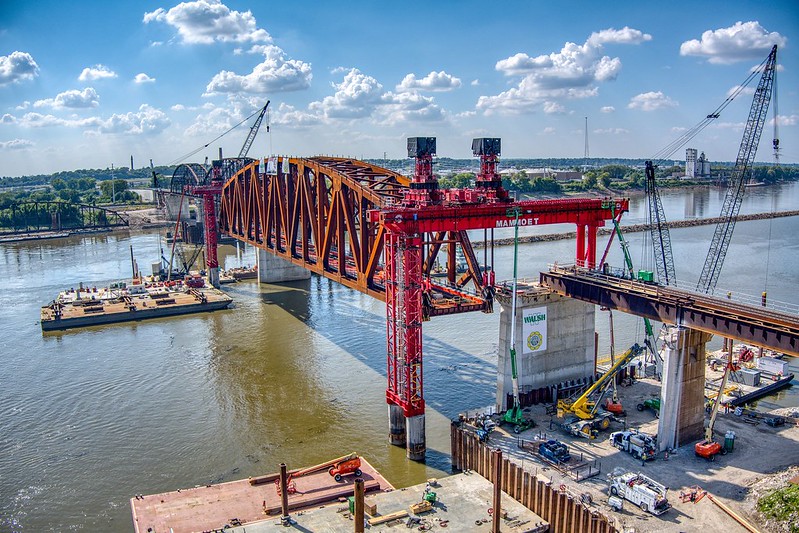 Photo Credit: Walsh Construction and Trey Cambern Photography
This article originally ran in the October 2021 edition of the Illinois Business Journal.
Viewed from above, the reconstruction of the Merchants Bridge is an awesome spectacle of steel and concrete construction. Seen from the Mississippi River, it's a riveting reminder of just how significant the rail project is to American commerce.
This past month, dignitaries got a peek at the project. The first truss of the three-span bridge was moved into position and floated into place — witnessed by approximately 200 invited guests and members of the media aboard a riverboat cruise hosted by the St. Louis Regional Freightway. The other two trusses will be installed in the winter and summer of 2022.
Read More