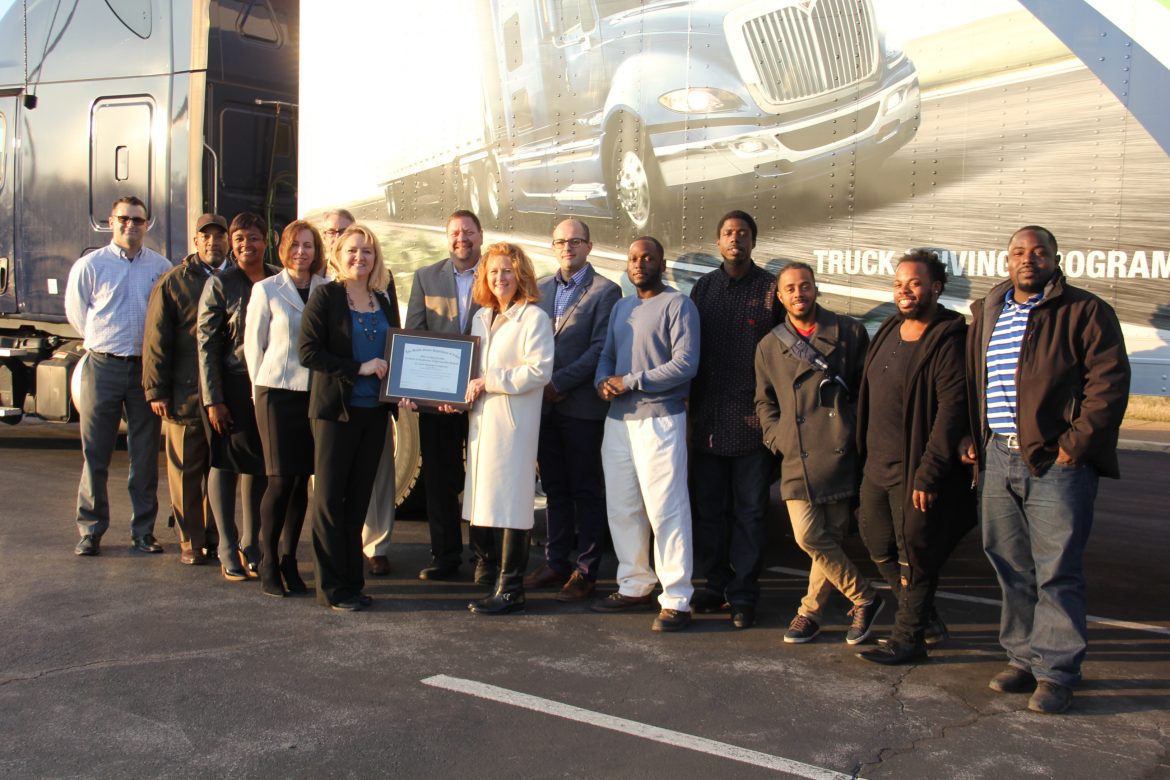 A new truck driver training and apprenticeship program being offered at St. Louis Community College has been officially recognized by the U.S. Department of Labor as a Registered Apprenticeship. The program was developed to address regional and national workforce shortages in the freight and trucking industries, while also promoting meaningful career and employment opportunities.
"To be recognized as a Registered Apprenticeship, a program needs to combine technical instruction with structured on-the-job learning experiences," said Stephanie Schmitt, Apprenticeship & Training Representative at the U.S. Department of Labor. "These programs have been an important part of developing our nation's workforce for 80 years, and this new truck driving apprenticeship provides opportunities for individuals seeking high-paying careers, and for businesses seeking the high-skilled employees they need."
According to the American Trucking Association, there will be a shortage of 55,000 truck drivers by the end of 2017, which will grow to a shortfall of 175,000 drivers by 2026. More than 70 percent of the nation's freight is moved on U.S. highways, and locally, more than 42 percent of freight moving in and out of the St. Louis region is by truck.
"In order to remain a competitive force in the freight and logistics industry, we must foster a ready and skilled workforce," said Mary Lamie, Executive Director of the St. Louis Regional Freightway. "This program makes this goal a reality."
The truck driving training and apprenticeship program was developed through a public-private partnership between St. Louis Regional Freightway, St. Louis Community College, St. Louis Agency on Training and Employment (SLATE), the U.S. Department of Labor, Hogan Transportation, Schneider and Vega Transport. Funding for the program comes from U.S. Department of Labor funds administered by SLATE and St. Louis Community College scholarship funds.
There are five students in the program's inaugural class, which began on December 4. After five weeks of technical coursework, the students will start their new careers with Hogan Transportation. During their paid apprenticeships, these students will receive more than 2,000 hours of on-the-job training.
"I never thought about pursuing a career in trucking until I first learned about this apprenticeship," said Javon Quinn, one of the program's inaugural students. "This is a great growth opportunity for me."