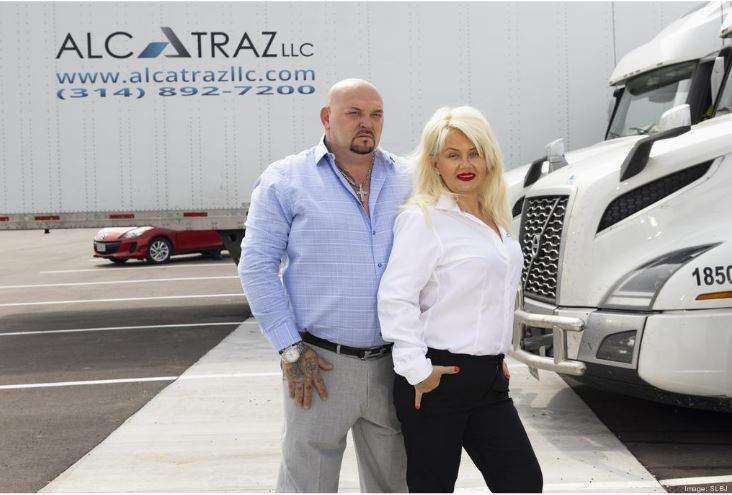 This article originally ran in the St. Louis Business Journal on June 30, 2022. 
---
Zbigniew and Agnes Matukin didn't plan to start a business when they immigrated from Poland to the United States. Now they've built their company and related business entities to about 130 employees with annual revenue of $20 million.
The Matukins formed a trucking company and chose its name during a conversation.
"I said, 'Ziggy, you're constantly driving in a circle from New York to California and back. It's like a prison – no escape.' And he said, 'What about Alcatraz?' I said 'fantastic,''' she recalled.
Their original business model was to own and lease their own trailers. As demand grew, they began to purchase trucks.
Read More